skip to main

|

skip to sidebar
Friday, January 28, 2011
Hello readers! Today I am happy to welcome Janelle Mowery, author of
When All My Dreams Come True
and several other novels, to Reviews By Jane!
First off, would you mind telling us a bit about yourself and something about you that might surprise your readers?
I grew up in southern Minnesota and moved to Texas after I graduated. Since then, I've married and we have two wonderful sons. As for something that might surprise readers…I went skydiving once. Loved it. I love to experience different things and I went skydiving to see what it was like. I wouldn't be afraid to jump again, but I don't feel like I have to jump again.
Skydiving? Fun! I've always wanted to. :-)
What inspired you to write When All My Dreams Come True?I'd been reading many fiction books and one day it hit me…I was sure I could write a story of my own. Once that thought took hold, it wouldn't shake loose, so I started shaping a story. After many years of hard work, When All My Dreams Come True is the result.

And what a great result is was!
What prompted you to write in the wild west? I love western history. I'm amazed at the people who stepped out in faith and meager belongings or knowledge of what they faced, and moved west to begin a new life. I love the wildness of the west. It was a completely different life from the east.
Has your faith influenced your writings?
Without a doubt. First, I know none of this would be possible without my Lord and Savior. And second, I've gone through many phases of my life, some very difficult, and if I can get the fact that faith is what gets us through hardships woven into my stories, I've succeeded in the best reason to be published, especially if it helps someone going through their own difficulty.
Did you base any of your characters on people you really know?
I sure did. The pastor and his wife were based on a combination of two different couples I know, both who were incredibly faith-filled people. Great examples to follow. Also, the heroine has a touch of me in her. I grew up very much a tomboy and still have a strong streak in me. Bobbie's character was easy to write because of this.
That's cool! When writing a few miscellanious short stories and a work-in-progress, Scattered Tears, with my friend, Katy, I noticed how some of the characters develop natural characteristics of the people you know.
Which book that you've written was your favorite to write?
Oh goodness. I love them all. I love the humor in the upcoming release, When Love Gets in the Way. I love the message of not judging by appearance in the book released last year, Love Finds You in Silver City, Idaho. But I guess the one that will always remain near and dear to my heart is, When All My Dreams Come True. It was the very first story I ever wrote and I worked so long and hard on it to make it publishable.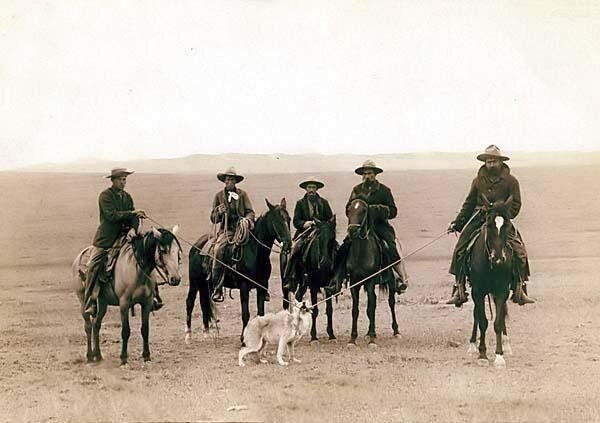 I love humor in books - I look forward to the release of When Love Gets In The Way!
When you started writing, where did you begin? With an outline? Or did you just jump into it and let the story form as you wrote?
I started with nothing but my imagination. I carried and formed this story in my mind for a year before I sat down and began putting it to paper.
You've written and published several books. Which one required the most research? Which took the longest time to write?
I guess I'd have to say the first mystery I wrote with a friend took the longest to research. I know nothing about poisons and how they work on a person's system. The internet was a great tool, plus I have a nephew who was studying to become a CSI at the time. He and his professor were very helpful with the first and second stories.
It must be nice to have family members and friends who can help you with your research - blogging friends have aided my friend and me in the research for the book we are currently writing; it's been so helpful!
Who would you have play Bobbie and Jace if your book was made into a movie? Oh man, this is a hard question because I watch very few movies. I saw Eight Below a while back and thought Paul Walker's face looked a lot like my Jace character that I pictured while writing the story but with longer hair. I'm stumped when it comes to an actress for Bobbie. She'd have to play a strong character with humor and sensitivity. Maybe you can come up with someone.
Do you have another book in the making? Can you give us some insight on what it's about?
There are always books/stories waiting to be written. I have two proposals for two more historical series as well as another stand alone and also a suspense waiting on the back burner. I just have to find time to write them. But I still have five other stories coming out this year. Two belong in the Colorado Runaways series and two are with my mystery series. I also have another Christmas anthology releasing in September. I think everyone will enjoy book two, When Love Gets in the Way, of my Colorado series. It's loaded with humor because the heroine, Grace, isn't the most graceful woman in the world. People avoid her because she's accident prone.
Sounds really good! I look forward to reading it!
How can our reader's reach you?
Everyone can learn more about me and my books on my website at www.janellemowery.com, and I'm also on Facebook and Shoutlife.