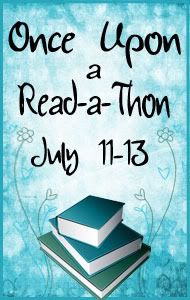 This was the first time i ever participated in anything like this Once Upon a Time Read-a-thon, so don't know if i got it right or not. Also, i know today was the last day, and though i read and read, i didn't blog and blog. So will see what comes of this.
i read The Bride Bargain by Kelly Eileen Hake
Product Description
Living on the wild American plains, Clara desperately wants to build a home and a future for herself and her aunt, despite her limited resources. When she approaches a lonely trader and strikes up a bargain with him to fool a headstrong doctor, will it lead to an unexpected avenue of romance for Clara?
My Review
Kelly tells a delightful tale. The characters are well developed and Kelly uses words wisely to paint a vivid picture of life on the wagon trail in the mid 1800s. The main characters are strong, virtuous people. I enjoyed the life protrayed in the small town of Buttonwood, with it's many colorful people, the tension caused by some unknown (and only brought into the story for the sake of conflict) past happening. Although definitely a romance, i liked the humorous incidents Clara Fields and her friends find themselves in, even when these are of their own making. i would recommend this book to teenagers and adults who enjoy reading a clean, fun romance. i would give it 4 out of 5 stars, because though i enjoyed it immensely, i probably will not pick it up to read for the second time. i bought this book at a Christian bookstore.